Yeah yeah I know I rarely update anymore
I assure you, it isn't through a lack of interest more of a lack of time

So what's been going on, hmmmm...
[x] Me and Paul = 1 year on the 14th of June, so nearly 13 months now. Amazingly happy about that. Happier than you'd ever understand. I know it's cliche, I know it's overused but he really is the one...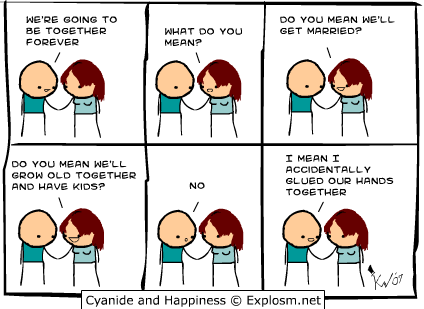 [x] I've been drinking too much alcohol and snorting too much of illegal substances
[x] Cleared myself of my £150 Overdraft debt
[x] I really have morphed into a fuly nocturnal creature of the night. The only time I'm seen during the daylight = To shop!
[x] Pay day. Bought new dress and boots for party partay night next week. Sent Paulie Monster a Postal Order. Still have over £180 in my pocket. I'm freaking amazed
[x] Thursday past had to deal with someone very very close to me taking another overdose. Which was fun...
[x] Our Emmas burfyday on the 20th. ZOMGSHE'SGETTINGAPINKLIMO. I wanted a Pink stretch hummer but in all fairness, it isn't actually my birthday. Haha. I'm still liable to shit myself though
[x] Weekly prison visit tomorrow *Piddles panties*
[x] Hair has been dyed, grown out, dyed again, trimmed and dyed once again whilst being longer in length than I can recollect having it for years
[x] Retired my bridge piercing
[x] Days out to Talacre beach = Sand in new Madonna piercing = Piercing rejection = ANGER!
[x] Hopefully booking Tattoo number 4 for some time next week. I'm sexcited!
[x] Epiphany- I smoke too fucking much
[x] POTC: At Worlds End was awesome so people need to shaddap and quit bitching. Ending//Will = Best satisfaction ever. Will = Whiney tube of fuckpaste
[x] And yes, I have my Harry Potter booked for the first viewing on 13th July *Boings around*

I swear, I'm not ignorant most of the time and although I may fail to comment I do read. IE Steph, holy shit! Congratulations! Seriously, I expect an invitation to the 08 madness -Glare- I love ya, and I'm so happy for you
I shall also get around to posting absurd amounts of stoopid pictures taken over the last few months. My 21st Birthday party included. £100 has just been parted with fixing ze computer [My effing camera leads won't work on this damn shitty laptop]


[[SINCE THE BEGINNING OF THIS YEAR-2007]]

1. HAVE YOU HAD A GF/BF? Yessums. Me and Teh Paulie Monster had our 1 year anniversary on 14th June <33
2. HAVE YOU HAD YOUR BIRTHDAY? 19th April = My 21st. I do have peekytures and I shall post them. One day. Honest
3. GOTTEN DRUNK? You could have asked me this on January 1st and the answer would still have been Yes
4. GOTTEN HIGH? I have a spliff a night to knock me out *Shakes fist at Insomnia*
5. SMOKED A CIG? I am at the moment
6. CRIED? Yeah. Especially when my bloke was sent to prison
7. HAD SOMEONE CLOSE TO YOU PASS AWAY? Unfortunately
8. PULLED AN ALL NIGHTER? Several. And for several reasons *Jiggy jiggy heh!*
9. DRANK STARBUCKS? I find coffee generally revolting
10. WENT SHOPPING? Numerous times a week. Moreso than I can afford
11. BEEN CAMPING? Not yet although myself, Em, Omer, Titchums and Pie are meant to be going veeeeery soon
12. BEEN TO THE BEACH? Remarkably, given the english climate, numerous times. Although the trip to Talacre cost me my Madonna piercing. ARGH!
13. BOUGHT SOMETHING FOR OVER $200? What's that? Like, £140?? Not one single item, no
15. BEEN OUT OF STATE? *Jabs at Globe* EN-GA-LAND!!
16. VISITED A FAMILY MEMBER? Sure. I terrorise my Parents and siblings frequently
17. GONE SNOWBOARDING? Nah, but I am now contemplating it. Thanks for that, cockgoblin

[[IN THE PAST MONTH]]

1. HAVE YOU HAD SEX? Only with myself, ha ha ha! When your boyfriend is incarcarated and you aren't a big, cheating slag a lack of sex is one of the major downsides
2. KISSED SOMEONE? Numerous people. Passionate kissing, intimate kissing- just my P.Monster in Walton Visting Hall. His semi-ons are squealchtastic ^.^
3. SLEPT IN A FRIENDS BED? Their spare beds, sure
4. SNUCK SOMEONE OVER? What am I? 14?
5. SNUCK OUT OF YOUR OWN HOUSE? Who in the HELL does that? Their own house and they have to sneak out?? They should be beaten with a big jaggedy stick
6. BEEN DRUNK? Yes. Last night being the most recent and I have Vodka and shots for tonight. w00t-age!
7. LIED? Don't think so... maybe a small white one but nothing important. I see no point. Lies always come back to bite you in the arse
8. GOTTEN A CAR? No. I will, once I officially get a license but at the moment I prefer to walk places
9. WENT OVER YOUR CELL PHONE BILL? Pay as you go. No bill. Do you realise how much debt I'd get myself into if there was no limit on my mobile phone?
10. BEEN CALLED A WHORE? Yes. By my boi, ha ha ha
11. DROVE SOMEWHERE? I believe the correct word is 'driven', and not in the past month, no
12. BEEN AWAY FROM HOME FOR OVER 2 NIGHTS? Nah
13. SEEN AN OLD FRIEND? Not in the past month-age, no

[[IN THE PAST WEEK]]
1. BOUGHT SOMETHING? Too much random crap, as always
2. CHOKED? No. I've spluttered, and lost alcohol in the process
3. WATCHED T.V FOR OVER 3 HOURS STRAIGHT? Not in the past week, no
4. BEEN TO THE MOVIE THEATER? Nope. I love piracy and piracy loves me. Although, I will be going to watch Harry Potter and The Order of the Phoenix <3333
5. BEEN TO A PARTY? Past week, no. Past month, yes. And I have one next Friday, a kinky Stringfellows one ^.^
6. GONE SKYDIVING? Yeah. Then I slayed bigfoot with the Spear of Destiny, which Jesus himself gave me when he descended to the sound of "Smack my bitch up" by The Prodigy
7. BEEN TO THE BEACH? It's been torrential rainfall territory here lately
8. SMOKED? Yes
9. DONE DRUGS? Yes, but only skunk and coke because I'm a good girl now who understands moderation *Nods*
10. GOTTEN A GIFT FROM SOMEONE? Yep. Because I am awesome
11. BEEN OUT OF CONTROL? Define 'Out of control' to me. In my opinion, no I haven't
13. MADE A C.D? Burned a couple, yeah
14. CALLED SOMEONE? Yarrrrrr
15. HAD SOMEONE TELL YOU THEY LIKE YOU? It wasn't like, it was Love and Twatbag tells me almost every day despite being a jailbird

[[LASTS]]

1. THING YOU BOUGHT? 3 cans of Coke, 4 Milky ways, 1 cup of tea and 2 Fudges on ma visit this afternoon. Cancersticks this morning
2. PERSON YOU HUGGED? Paulie Monster
3. PERSON YOU TALKED TO? Pie, seeing as how tis me and him in the house at the moment
4. PERSON TO CALL YOU? Paul, at 6.15pm from ground floor, F Wing
7. LAST THING YOU SAID TO SOMEONE? "Go ahead Eli, me ol' china". Insightful, aren't I? Bet that blew your mind
8. LAST TIME YOU BRUSHED YOUR TEETH? This morning
9. LAST TIME YOU TOOK A BATH? Showered this morning
10. WHEN WAS THE LAST TIME YOU CRIED? Sunday?Thank you drunkenness + cocaine + missing my sexah Twatbag like crazy
11. LAST TIME YOU FELT STUPID? I always feel stoopid. I don't care anymore ^___^
12. LAST TIME YOU WALKED OVER 1 MILE? Monday, I think

Finish the sentence..

My ex is... a complete and utter knob jockey whom I have no desire to ever see again

Maybe I should... stop downloading hentai and porn on other peoples computers

I love... knowing and feeling how much Paul adores me and how strong we are as a couple even though we're apart

I don't understand... why men have nipples, even if they are sexay

I lost... my bumhole virginity to a caped crusader

People say I'm... entally demented. They'd be right *Eye twitch* They're just jealous because they're fat and ugly

Love is... utter bliss

Somewhere, someone is... sniffing someone elses panties

I will always... be addicted to Milky Ways, Jelly babies and Pauls belly button

Forever is... as long as you want it to be

I never want to... grow up, and forget what it means to have fun

I think the current President... is a complete and utter retard who deserves the bullet they lodged in JFK but not as stoopid as the people who elected and then re-elected him

When I wake up in the morning, I first say to myself... ciggieciggieciggieiggie

My Life is full of... good friends, good times, good sex, good musik and good drugs ^.^

My past was incredibly... chaotic and shaped the person I am

I get annoyed when... the washing machine seems to magically eat one of my socks

Parties are... better when they're SEXAY!

Kisses are the worst when... people have never heard of toothpaste

Tomorrow I'm going to... go out and kill prostitutes with a rusty bread knife to relieve my inner stress

I really want... to wake up next to Paul in the morning... and have buckets and buckets of cuggle-age

I have a low tolerance... when it comes to blatently ignorant, moronic people

If I had a million dollars... bribe the legal system to release my Twatbag 9 months early

The best day of the week is _____ because ______.
visit day because durrr, I get to see and talk to my blokey mcbloke bloke and nothing is better than that. Period


1. ONE OF YOUR SCARS, HOW DID YOU GET IT?
My right shin. Tee Hee- Paul inflicted it the first night we kissed. We were in Birkenhead Park (Slightly intoxicated) fumbling in the grass and such, when we left we had to scale a fence. Me, being an idjit, slipped on the horizontal metal bar particion halfway up and was left hanging on in by both shins. I took a HUGE chunk out, blood was pissing everywhere so Paul felt the necessity to lick it ("To sterilise the wound) and it ended up infected because of his lager tongue. Ha ha ha! That's definitely one to tell the grandkids!

2. WHAT IS ON THE WALLS IN YOUR ROOM?
Paint, Jailmail Cards, Photos, Hello Kitty steel plaque thing, Posters

3. WHAT DOES YOUR CELL PHONE LOOK LIKE?
Uhm, a Purple Motorola RAZR? With HK charms hangin off of it

4. WHAT MUSIC DO YOU LISTEN TO?
Industrial, Indie, Dance

5. DO YOU KNOW WHAT TIME YOU WERE BORN?
I think I popped outta teh womb about 3 in the afternoon

6. WHAT DO YOU WANT MORE THAN ANYTHING RIGHT NOW?
To have my Twatbag Paulie Monster back home with moi

7. WHAT DO YOU MISS?
Pauls breath on the back of my neck as I fall asleep

8. WHAT IS YOUR MOST PRIZED POSSESSION/S?
All my jail mail, Boots, Mobile, Eyeliner

10. DO YOU GET CLAUSTROPHOBIC?
Not really, only if there are loads of smelly people in say, a lift. And I'm stuck there. The walls definitely start closing in

11. DO YOU GET SCARED IN THE DARK?
I'm nocturnal

12. THE LAST PERSON TO MAKE YOU CRY?
Iunno, Titchy on a drunken rampage probably

13. WHAT IS YOUR FAVOURITE COLOGNE / PERFUME?
D&G, Joop! Jump and Diesel on Paul-age
Cool Waters, CK1 or LaCoste Touch of Pink for moi

14. WHAT KIND OF HAIR/EYE COLOR DO YOU LIKE ON THE OPPOSITE SEX?
Blue eyes. Dark hurr. PAULEYEZNHURRRR

15. WHERE CAN YOU SEE YOURSELF BEING PROPOSED TO?
In a Prison Visit Hall. Ha ha ha. No, seriously... it did happen. Although it was more of a "Will you marry me, Cowhead" "You know I will, Twatbag" (Our pet names are better than yours!) but not official because face it, not exactly ideal situation at the moment

16. COFFEE OR ENERGY DRINK?
COCA-COLA-GIMME-GIMME-CAFFIENE-NOOOOOOOOOOOOOOW

17. WHAT IS YOUR FAVORITE PIZZA TOPPING?
Donner Meat and Mushroom

18. IF YOU CAN EAT ANYTHING RIGHT NOW, WHAT WOULD IT BE?
Paul. Ha. Uhm... Bassetts Jelly Babies. Mmmmmm... drool-tastic

19. WHO IS THE LAST PERSON YOU MADE MAD?
Dunno. Probably many people

21. WHAT WAS THE FIRST GIFT SOMEONE EVER GAVE YOU?
My Daddy bought me a teddy bear the day I was born and I still have him now, creatively named "Bear" seeing as how I was unable to speak and probably shitting myself when I recieved him

22. DO YOU LIKE ANYBODY?
Yes, I like lots of people. If you mean romantically, Mr Campbell. Obviously

23. ARE YOU DOUBLE JOINTED?
In my fingers and toes

24. FAVORITE CLOTHING BRAND?
I don't have one. I wear what I want, what I think looks good and shit I make myself

25. WHAT'S YOUR DREAM CAR?
A metallic Black Hummer with Chrome detail

26. DO YOU HAVE A BONER RIGHT NOW?
My lovebone is always stood to attention

27. HOW BIG IS YOUR BONER?
Bigger than Marge Simpsons hair

28. WOULD YOU FALL IN LOVE KNOWING THAT THE PERSON IS LEAVING?
I don't think Love is something you can control, I didn't plan on falling in love with Paul but it happened and I've never known anything like it. I couldn't switch it off or stop it when he went to jail and even if I could, I wouldn't want to

29. WHAT IS THE BEST WAY TO TELL SOMEONE HOW MUCH HE OR SHE MEANS TO YOU?
Look them in the eyes and tell them. Insincerity can be spotted a million miles away. Plus, you show people over time with your words and actions

30. SAY A NUMBER FROM ONE TO A HUNDRED:
71

31. BLONDES OR BRUNETTES?
I don't give a rats arse

32. WHAT IS THE ONE NUMBER YOU CALL OFTEN?
0800-GIMMEPIRATECANNIBALSEX

33. WHAT ANNOYS YOU MOST?
Running out of ciggies, Kingsize Rizlas that don't stick, blatent idiocy, people trying to become clones of others, liars, having no Coca-Cola, sharing your cocaine with big nosed people, when someone nicks your last cigarette, farts in cars, cyber sex, gigs that sell out before I get my ticket, losing my keys, mobile phone credit running out during conversations, people with a lack of hygiene, fat people that wear clothes too small for them, losing my lighter, not being able to get prison visits for the time I want, other people using my makeup without asking

34. HAVE YOU BEEN OUT OF THE USA?
Uhm, I don't even live in the freaking shitty USA

35. YOUR WEAKNESSES?
Paulie Monster, Coca Cola, cigarettes, Jack Daniels, Vodka, Clothes, frilly dresses, Boots, Dance musik, Poptarts, Bassetts Jelly Babies, girly shoes, Milky Ways, Cociane, my bank overdraft, hairclips, plastic jewelry, Sanrio, anything fizzy, DDR

37. FIRST JOB?
Working at Parkside Vetrinary Surgery. Seeing a St Bernard being spayed when she already has 6 formed puppies in her womb puts you off that career prospect incredibly rapidly

38. EVER DONE A PRANK CALL?
They're amusing when drunk

39. WHAT WERE YOU DOING BEFORE YOU FILLED OUT THIS?
Contemplating my plan of action for today whilst smoking my last cigarette >.<;;

40. IF YOU COULD GET PLASTIC SURGERY WHAT WOULD IT BE?
I honestly wouldn't. I can live without big pieces of silicone in me, kthanxbye

41. WHY DID YOU FILL OUT THIS SURVEY?
Because I'm bored and it beats doing something productive

42. WHAT DO YOU GET COMPLIMENTED ABOUT MOST?
Piercings, tattoos, my colarbones, fashion sense, general 'idontgiveacrapwhatyouthink'-ness

43. WHAT WOULD YOU DO IF ALCOHOL BECAME ILLEGAL?
Drink it illegally, duh! Honestly, this cigarette smoking in public places ban has effected me much more than a loss of alcohol ever would

44. WHAT DO YOU WANT FOR YOUR BIRTHDAY?
My birthday has been and gone, for my next one I know I'll be able to have what I want and that's my Paulie Monster. Booyah

45. HOW MANY KIDS DO YOU WANT?
None right now. Plus, Twatbag ma have uberwang but I doubt it could reach far enough to do the job from in H.M.P.Liverpool do you not think? Eventually, I'd like 3. But then Paul would be stuck with 4 because I have no levels of maturity whatsoever

46. WERE YOU NAMED AFTER ANYONE?
I have the same middle name as my Mother, and that's as far as it goes to my knowledge

47. DO YOU WISH ON STARS?
Nope. I make my own wishes come true. That's the only way to ever achieve them. This isn't a Disney movie peeps

48. WHAT DID YOU DO THIS MORNING?
Dragged myself out of my pit of doom. Faffed around with my hurr and makeup for a good half hour. Smoked. Ate Beef Paste, which made for good times and decided to browse ze internet before I go out

49. WHAT DID YOU LAST EAT?
A little glass jar of Beef and Ham paste, using a knife. Twas grand

50. DO YOU LIKE YOUR HANDWRITING?
Yessums

51. WHAT IS YOUR FAVORITE LUNCH MEAT?
Billy Bear. Simply because it's shaped like a Bears head and I have a small mind! I'm not really into meat-age. I prefer cheese and salad. Mmmmmm... Spring Onion

52. ANY BAD HABITS?
Obviously. Egotism, drug consumption, counting calories, popping painkillers, biting my nails, failing to take into account other peoples feelings... Smoking? Although I refuse to acknowledge this as a bad habit

53. WHAT IS YOUR MOST EMBARRASSING CD ON THE SHELF?
Uhm... Savage Garden? I have no embarrassment in my CD collection

54. IF YOU WERE ANOTHER PERSON, WOULD YOU BE FRIENDS WITH YOU?
I'd either completely hate me, or think I was teh awesome

55. HAVE YOU EVER TOLD A SECRET YOU SWORE NOT TO TELL?
Probably yeah. Whoops

56. DO LOOKS MATTER?
Obviously, and I loathe people who lie and say that they don't. Looks always matter on some scale

57. HOW DO YOU RELEASE ANGER?
Scream, shout, punch things, excercise excessively, smoke way too many cigarettes

58. WHERE IS YOUR SECOND HOME?
My second? My first is firmly located in Pauls arms so I guess my second home would be my Parents house? I know I can always go there and I'll never be turned away

59. DO YOU TRUST OTHERS EASILY?
No. Never have and never will. Trust is earnt and not given

60. WHAT WAS YOUR FAVORITE TOY AS A CHILD?
Pssssh... 'Bear' the Bear probably. Although my brothers old He-Man/Castle Greyskull toys were the business

61. HOW MANY NUMBERS ARE IN YOUR CELL PHONE?
I don't know... -Counts- 68

63. DO YOU USE SARCASM?
I'd die without it

64. HAVE YOU EVER BEEN IN A MOSH PIT?
Numerous times

65. WHAT DO YOU LOOK FOR IN A GUY/GIRL?
General insaneness, a great sense of humour, wit, intellect, gorgeous eyes... want me to be shallow? Toned body, stamina, -censored-. Back on track, similar interests but also differences, someone respectful, monogamy. I should have just written Paul

66. WHAT ARE YOUR NICKNAMES?
JoJo, Cowhead (Only to be used my Twatbag. We have the sweetest petnames in the world. Rofl) Patsy, Jo-a-roodle-doodle (ThankyouTitch), Queen of Sporks, Smurf (Parents are the only people allowed to use this)

68. DO YOU UN-TIE YOUR SHOES WHEN YOU TAKE THEM OFF?
Most of my footwear are boots, which either slide on and off or have zip-age

70. WHAT'S YOUR FAVORITE ICE CREAM FLAVOR?
Cookie Dough

72. WHAT ARE YOUR FAVORITE COLORS?
Pink, Lime Green, Sky Blue, Black, White

73. WHO/WHAT DO YOU MISS MOST RIGHT NOW?
Twatbag/Cowhead time >.<

74. HOW MANY WISDOM TEETH DO YOU HAVE?
All of them

75. DO YOU WANT EVERYONE TO ANSWER THESE QUESTIONS?
I don't really give two shakes of a wet ducks asshole

76. WHAT ARE YOU LISTENING TO?
"Oh my god you must be joking me, if you think that you'll be poking me" Lily Allen, Shame For You now moving onto Kate Nash, Foundations

77. LAST THING YOU DRANK?
Coca Cola

78. LAST PERSON YOU TALKED TO ON THE PHONE?
Emma

79. THE FIRST THING YOU NOTICE IN THE OPPOSITE SEX?
Appearance, Durr!

80. FAVORITE THOUGHT PROVOKING SONG?
'Keep What Ya Got'- Ian Brown, or 'F.E.A.R.'... Most Old School Manson. 'Live Forever'- Oasis... a million more. Supertramp

81. FAVORITE THING TO HATE?
Stupid people

82. FAVORITE DRINK (S)?
Non Alcoholic- Coke, Diet Coke, Cherry Coke, Coke Zero, Dr Pepper (Detecting a pattern here?), Vimto, Shani, UmBongo -Nods-
Alcoholic- Jack Daniels, Vodka, Southern Comfort, Glenfiddich, Most whiskey or Bourbon, Absinthe, Sambucca, Aftershock, Bacardi, Dooleys, Jagermiester, Goldshlager... I have a problem

83. FAVORITE ZODIAC SIGN:
I guess my own, Aries. Although I am partial to the intensity of Scorpios

84. WHAT IS YOUR FAVORITE SPORT?
The Bedroom Olympics. Pole Vault being my personal favourite event. Haha

85. WHAT IS YOUR HAIR COLOR?
Naturally, a blondey brown colour. Right now- Jet Black awaiting colour injections

86. EYE COLOR?
Sky blue in warm climates/weather, grey in coldness. No shit

87. HEIGHT?
5'9"

88. SIBLINGS?
1 brother, 1 sister. Leah and Steph= Sisters in my eyes

89. FAVORITE MONTH:
April/October/November

90. YOU LIKE SUSHI?
No, I adore Sushi

91. LAST THING YOU WATCHED?
I watched 'Captivity', 'Hostel Part 2' and others last night but technically, the last one was 'Paradise Lost'

92. FAVORITE DAY OF THE YEAR?
Halloween

93. ARE YOU TOO SHY TO ASK SOMEONE OUT?
Fuck no

94. SUMMER OR WINTER?
Autumn

95. KISSES OR HUGS?
-Mwahs- and Cuggles

96. RELATIONSHIPS OR ONE-NIGHT STANDS?
In the past, it'd have depended on the person/circumstance. But I don't want anything other than my relatonship and future with Paul

97. WHAT WAS THE LAST THING YOU BOUGHT?
20 Lambert and Butler ciggies, a can of Coke and a Curly Wurly

98. WHO IS THE LEAST LIKELY TO ANSWER THESE QUESTIONS?
I don't know and surprise, suprise, I don't care!

99. WHAT BOOK ARE YOU READING?
'Mr Nasty'- Cameron White

100. IS ANYONE IN LOVE WITH YOU?
I should hope/think that my Twatbag is ^.^ I'm sure I have stalkers, too -Looks over shoulder-

1. How many people have you seriously dated this year?
I've been with my bloke for... almost 13 months now, so that'd be a big fat ONE!

2. How many people have you kissed in your life?
Hahaha. Who honestly keeps count? Seriously? I, hand on heart, could not tell you. Aside from saying "Too many"

3. How many people have you said "I love you too" and meant it?
Aside from my family and uberly close friends [ie Leah and Steph and THATSFUCKINGIT] two people. The first, I honestly thought it was love and gave my all only to have the piss taken out of me and the second is Paul, who has shown me a whole new level of love and whom I honestly can imagine spending the rest of my life with

4. Have you ever had a hard time getting over someone?
Nope. It wasn't the person themselves I had trouble getting over, it was the damage that they had caused

5. Are you friends with your ex/exes?
I'm still friends with quite a few of my exes actually. I like it when you get the ones who don't turn into really scary psychopaths whom stalk you once you end things ^__^

6. Have you ever cheated on someone?
Nope. And I wouldn't. I think it is shitty and low and a really pathetic thing to do

7. Been cheated on?
Yes. But who ended up whining when I dumped their ass because of it? WASN'T ME WAS IT? SMALL DICK ^.^

8. Biggest Turn-ons?
Forehead kisses, spooning, hours of snuggles and cuggles entwined in each others arms, earlobe nibble-age... pretty much anything Paul-related

9. What do you think of abortion?
I wouldn't have one myself, but I think it should be available to any women who want one [We're not including the dirty STD infected slags who use abortions as methods of birth control]

10. What did you do last weekened?
Went the Swinging Arm Sat/Sun/Mon. Drank lots of alcohol, played pool, raped the jukebox, conspired to steal Jack Daniels memrobilia and snorted illegal substances

11. What did You do yesterday?
Got up at 10am (On a frikking SUNDAY!), went ASDA raiding with Emma and Titchy, Made and consumed Sunday dinner, went the pub, went in search of Udo for Pool playing purposes, dyed my hurr, spoke to Paulie Monster on the phone, wrote 4 page letter to Paulie Monster, went on Bargain Booze orientated adventures, ate loads of Jelly Babies and drank alcomahol whilst watching Horror films

12. What did You do on your last birthday?
Had a surprise 21st Party thrown for me. Drank alcohol, did drugs and danced excessively for over 12 hours. Twas great and I shall get around to posting pictures one day

13. What/Who are you thinking about?
What- Where I'm gonna get a ciggie because I just ran out. Who- Paulie, because I always am

14. What are you eating/drinking?
Diet Coke

15. How are you feeling?
Absolutely knackered

WHEN WAS THE LAST TIME YOU:

1. Had an Orgasm?
The last time someone ELSE gave me one was Paul and his penis on 25th February. I'm abstaining from sex until he gets home. Now that's love, but tough love for me, Haha

2. Went to the movies?
Yonks and yonks ago... Holy shit, it was to see POTC TWO with Paul! Imma going on Thursday though to see Harry Potter and The Order of The Phoenix. w00t!

3. Went out to eat?
Uhm... last Tuesday? No, Monday. Went to Kebabish in Manchester with Emma, Omer, Titchy and Pie

4. Cried?
Thursday night... people close to you taking overdoses tend to cause that

5. Got dumped?
Hahahahahahahahahahahahahahahahahahahaha. Never -Strikes pose-

6. Threw up?
This morning. It is wasn't for my self induced lack of sex I'd think I was pregnant

7. Who was the last person you hugged?
Sandie aka My adopted Nan yesterday. I don't hug people much... dunno why

8. Had sex?
Is this thing intentionally asking me questions about what I distinctly lack at the moment?

9. Watched rollerderby?
Whaaaaaaaaaaaa??

10. Danced?
I always dance when there is music. In shops. In other peoples houses. Most of the time it is subconcious. But, it is fun and I don't jiggle, so what's not to lub? ^___^ Last time, about an hour ago when I went to get a can out of the fridge. And it was to The Chemical Brother blurring out of the laptop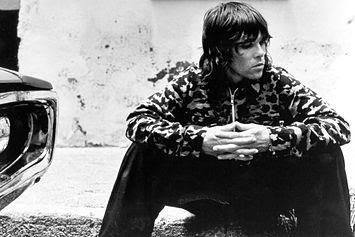 Ian...
...Please come and live with me and Paul. Imagine the threesomes?!
... ... PS I will rape you backstage at The Liverpool Uni gig